[home] [letters 1962] [All Letters] [surname index] [Wachdorf index]
by Irene Pfleger Wachdorf
people mentioned:
dad = her husband, Edward Wachdorf Sr
Harry = her son
name of her grandson removed, replaced with "your second son"
Carolyn = daughter of her friend, and her daughter's friend, Carolyn Baldwin
Lawndale -- Feb 7 -- 62
Dear Ones:
Now that we are commencing to feel better after our siege with the flu, thought it was time I wrote and thanked you for our Xmas gifts.
Monday was the first day dad was out to do anything in the yard, pulled weeds and pruned rose bushes for about an hour when I made him come in before he tired himself out too much. Yesterday he went out again for a little while longer and was very proud of how much better everything looked since he was able to get out there. Today he got up a half hour earlier to get a good start and what happens after he got all dressed--it started to rain which we needed very much--but to the displeasure of your dad as now all he can do is sit in the house and work jigsaw puzzles and you know how he hates to work them.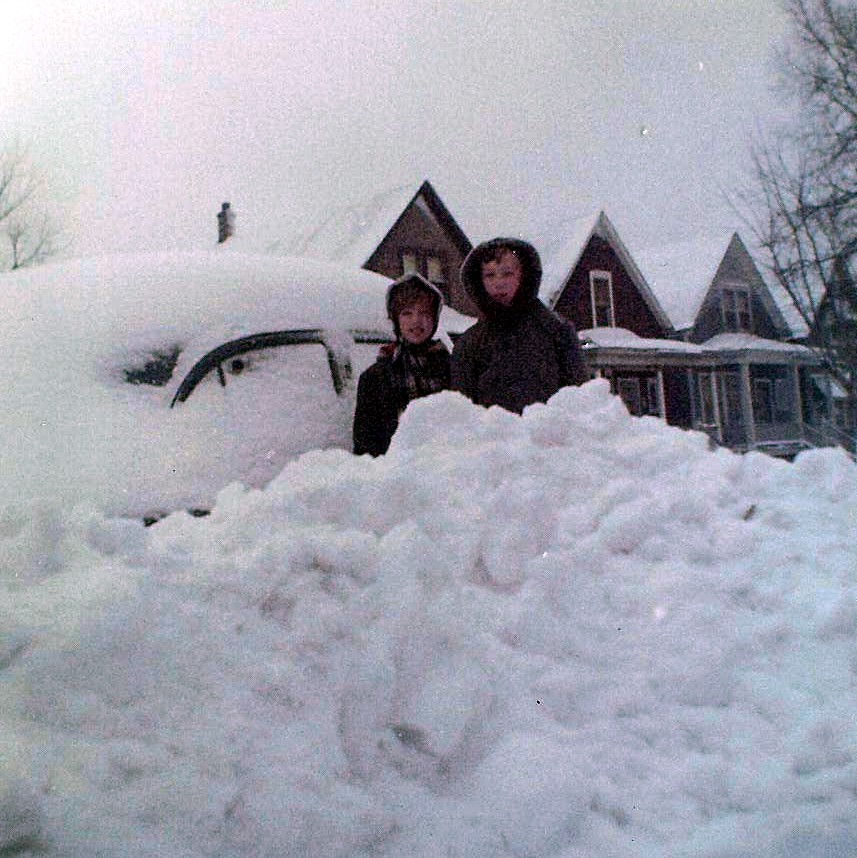 Was happy to receive your letter the other day as our letters from home are few and far between--also to hear all are well with all the snow and cold weather you've had in Chgo I was afraid everyone would be down with bad colds the flu and what not. Harry sent us a picture taken in front of his house with the snow piled up higher than his car--said he was sure they wouldn't be able to see the grass or ground until about the end of March.
Thanks so much for the lovely picture of the family I would sit and look at it all day--I could just squeeze and eat up the baby she has such a sweet look on her face and as you say she is so tiny. I bet all the rest of the kiddies are crazy about her. Your kiddies will sure get a bang out of that picture when they get older--your second son with his teeth out and the baby so tiny. Was very happy to hear you have gained weight ( hope and pray that you will be able to keep it this time.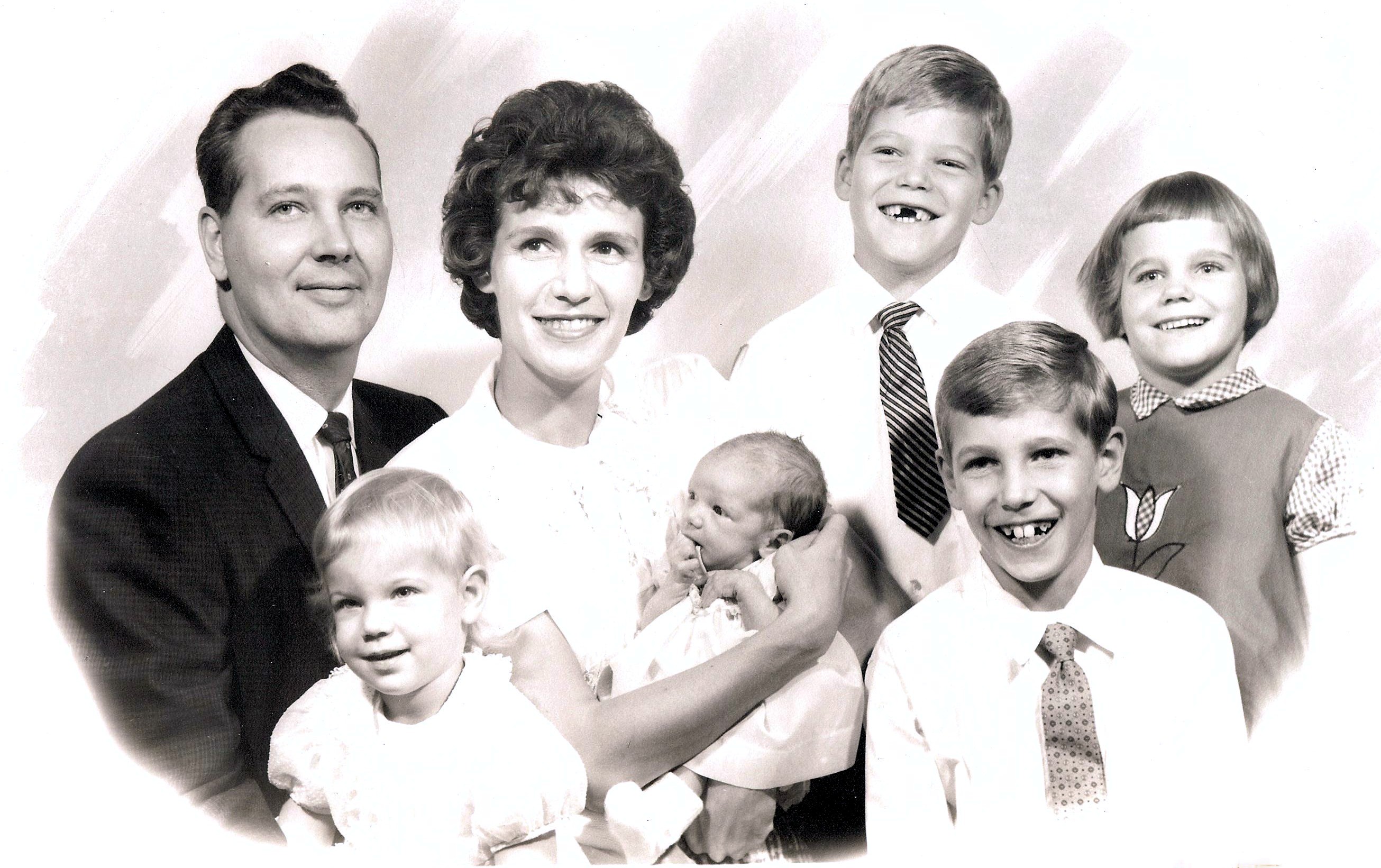 Are you still going to try and sell your house this spring. It sure is too far for Les to travel to work every day especially in the winter when the weather is bad--the streets get icy and the snow piles up everywhere too.
Too bad you don't have some of our weather there--was beautiful here high 70's and low 80's until we finally are getting some rain of which you know we got too little. I just love to sit in the window and watch it rain and see the kiddies come home from school plowing through the deepest puddles they can find.
Well darlings you know I miss you all very much and often wonder why we ever moved so far away--but such is life--have to be satisfied at being able to see you at least once a year--so with love and kisses to all + God Bless you
I am lovingly
Mom
Got a letter jus now from Carolyn wants you to write.