[home] [Avery index] [Hardison index] [Hefley index] [Rosamon index] [Warmath index] [surname index]
(Many thanks to Pat Bishop, descendent of Laura Avery Warmath, for the information & photos on this page)
To jump straight to photographs, click here: pics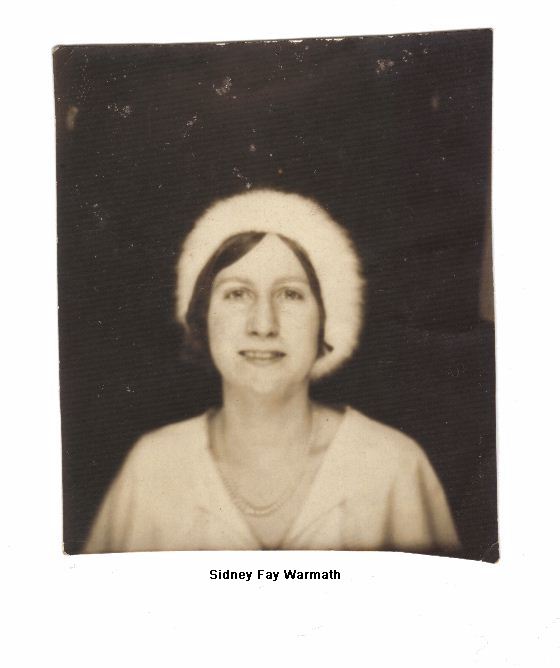 Sidney Fay Warmath Shelton died in Little Rock, Arkansas.
Her son James married Vada and had sons Randy, Mike and Terry.
Her son Ronnie married Jo? and had Rhonda and Robby.
Her son Ricky married Jane and had Tim.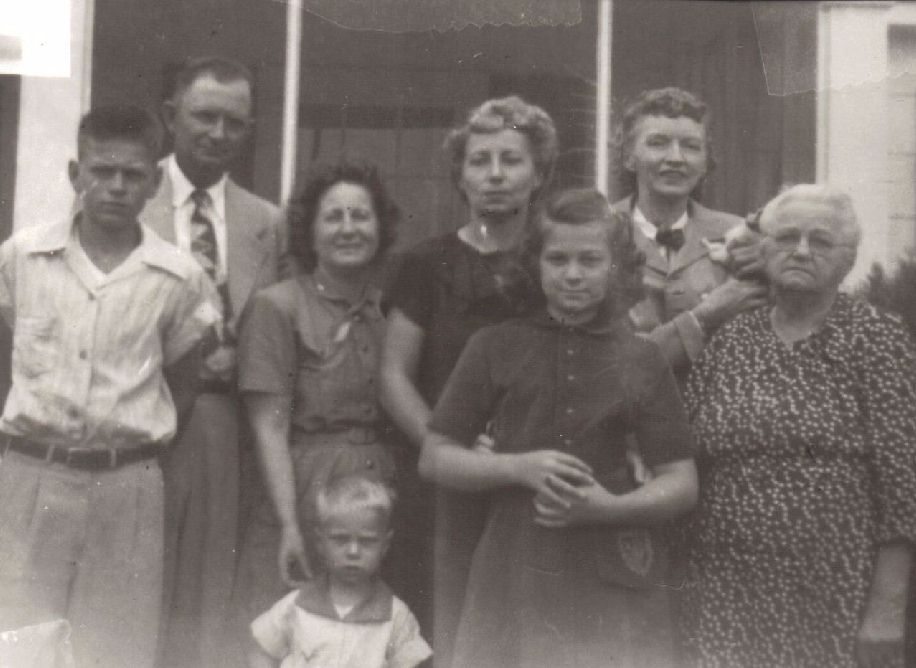 Group photo taken September 1951 in McCrory, Arkansas. From left: her nephew Carl Dickerson, her husband James Austin Shelton, Sidney Fay Warmath Shelton, her sister Dorothy Warmath Dickerson, her niece Laura Nell Dickerson, Lenora Warmath, her mother Laura Loudora Avery Warmath, and the boy in front is her son Ricky Shelton.